Charles Mason McCuiston
Charles Mason McCuiston, 84, of Murray, Kentucky, died Wednesday August 31, 2022 at Spring Creek Healthcare in Murray.
He was born on January 5, 1938 in Calloway County, Kentucky to Kelly Brooks McCuiston and Audrey Evans McCuiston.
He owned and operated McCuiston Masonry and Backhoe Service, and was a member of the New Zion Baptist Church.
In addition to his parents, he was predeceased by his wife, Janice McCuiston; one grandson, Kyle Ward; and one son-in-law, Mark "Moochie" Herndon
Mr. McCuiston is survived by two daughters, Shan Herndon of Murray and Sheila Ward and her husband Mitch of Murray; one sister, Margarie Riley of Murray; five grandchildren including Gabe Ward of Murray; two stepdaughters, LaDon Haley Berlin of Evansville, Indiana, and Kristi Hopkins and her husband Chris of Murray; and a son-in-law, Tim Graham of Benton.
Funeral service will be held at 2 p.m. on Saturday, September 3, 2022 at JH Churchill Funeral Home & Cremation Services with Dale Taylor officiating. Interment will follow in the Murray Memorial Gardens. Visitation will be held from noon to 2 p.m. on Saturday, September 3, 2022 at the funeral home.
Online condolences can be dropped off at www.thejhchurchillfuneralhome.com.
JH Churchill Funeral Home & Cremation Services is making arrangements.
---
Dr. James Duane Bolin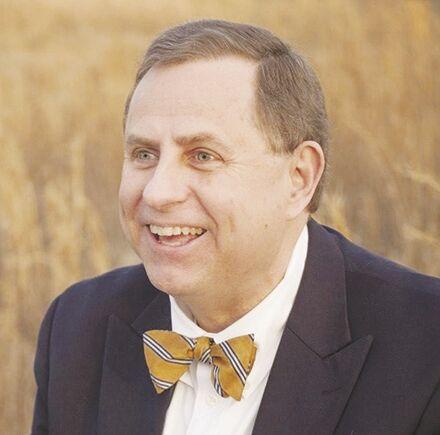 Dr. James Duane Bolin, beloved husband, father and history teacher, died at his home in Murray, Kentucky on Saturday, August 27, 2022.
Dr. Bolin was born on December 12, 1955, in Clinton, Kentucky, to James Wesley Bolin and Cammie Louise (Mann) Bolin.
He grew up in Webster County as the son of a pharmacist and a Baptist preacher. He was an excellent basketball player at Webster County High School and later at Belmont University in Nashville, Tennessee. His time on the field was honored in 2021 with his induction into the Webster County High School Athletics Hall of Fame.
Dr. Bolin attended Belmont University for his undergraduate degree and earned his doctorate in history from the University of Kentucky, specializing in Kentucky and Golden Age history.
Dr. Bolin has served on several boards and commissions throughout his professional career, including years of service with the Kentucky Humanities, the Kentucky Oral History Commission, and the Kentucky University Press. He was a member of the Kentucky Leadership Class of 2016 and served in all roles as a passionate advocate for his home state's history and culture.
He taught thousands of students the value of history and, more importantly, shared his deep kindness and compassion with those same students, family, friends, and strangers. He began his teaching career in high schools and later served as a professor at Madisonville Community College, Williams Baptist University, and Murray State University. Dr. Bolin shared his humor and passion for history, music and poetry in every class.
Dr. Bolin was a published author and columnist, writing stories about his life, faith, and Kentucky history in area newspapers and in several published books. He was a member of St. John's Episcopal Church and Murray's First Baptist Church and conducted several Sunday school classes and Bible studies throughout his life.
He shared his kind and gentle words with those he met, encouraging many to love others unconditionally and follow their own passions. He was deeply devoted to his family, which shone through throughout his "Home and Away" columns and conversations with friends.
Dr. Bolin is survived by his wife Evelyn (Seaton) Bolin of Murray; son Wesley Bolin and wife Whitney Bolin of Murray; daughter Cammie Jo Bolin and husband Matthew Baker of Albany, New York; his brother Stephen Bolin and Sharon Bolin of Arcadia, Florida; sister-in-law Rebecca Wilson and husband Lynn; sister-in-law Marilyn Thompson and husband Ken; sister-in-law June Fortner and husband Tim; and nieces and nephews.
He was predeceased by his father, James Wesley Bolin and his mother, Cammie Louise (Mann) Bolin.
A service honoring the life of Dr. Bolin will be held at the JH Churchill Funeral Home on Friday, September 2, 2022 at 10 a.m. Interment will follow at Murray City Cemetery. Visitation will be held from 5 to 8 p.m. on Thursday, September 1, 2022 at the funeral home.
To continue Dr. Bolin's educational legacy, the Bolin family has established the Bolin Family Fund with the Murray Independent School District Foundation for Excellence, MISD Foundation for Excellence, PO Box 1417, Murray, KY 42071, and is asking for donations in lieu of flowers for a college scholarship for future educators and historians at Murray High School.
Online condolences can be dropped off at www.thejhchurchillfuneralhome.com.
JH Churchill Funeral Home & Cremation Services is making arrangements.
---
Haford Adams Jr.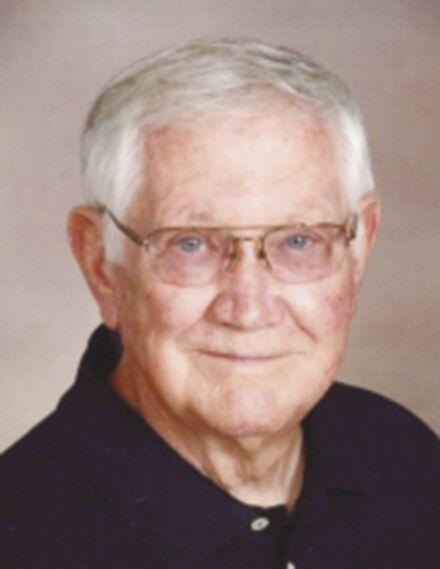 Mr. Hafford Adams Jr. (Hank) passed away peacefully on Monday, August 29, 2022, at his home surrounded by loved ones. He was born in Murray, KY on February 27, 1937, to the late Hafford Adams Sr. and Laverne Hale Adams.
Hafford was a 1955 graduate of Murray Training School and a 1965 graduate of Murray State University with a Bachelor of Science degree. He was a U.S. Army veteran who served from 1959 to 1962. He retired from the Kentucky Department of Revenue as an assessment supervisor and was a founding member of Westside Baptist Church where he served as a deacon, treasurer and chairman of the building committee. . He also received the designation of Colonel of Kentucky.
Mr. Adams is survived by his wife, Joanna Miller Adams, whom he married in 1963; two sons, Scott (Gaye) Adams and Andy (Tammy) Adams, all of Murray, KY; seven grandchildren, Kayla (Hunter) Garrison, Courtney, Christian, Caroline, Scotty (Megan), Clay Adams and Ally (Carter) Goff; five great-grandchildren, Maebry Garrison, Merrit Garrison, Madden Garrison, Remi Adams and Hayes Adams; two sisters-in-law, Marie Adams of Northville, MI and Jackie (Gary) Gamlin of Eads TN; and a brother-in-law, Mark (Tracy) Miller of Sevierville, TN.
In addition to his parents, he was predeceased by his beloved daughter, Ginger LeAnn Adams; one sister, Leta Rutland; and a brother, Isaac Adams.
At the request of Mr. Adams, his family invites visitors to stop and share a memory or offer their condolences from 4:00 p.m. to 6:00 p.m. Thursday, September 1, 2022 at the Baptist Church Visitor Center Westside to Murray.
Expressions of sympathy may take the form of donations to St. Jude Children's Hospital, 501 St. Jude Place, Memphis, TN 38105 or to the Ginger Adams Memorial Scholarship Fund at Murray State University, 200 Heritage Hall, Murray, KY 42071. The scholarship office can be reached at (270) 809-3225.
Please join family and friends in honoring the life of Mr. Hafford Adams, Jr., by visiting www.imesfh.com and post your tributes and memories.
Imes Funeral Home & Crematory, Downtown Murray, is responsible for the arrangements and provided the entire editorial content for this obituary.