Like empty nesters trying to downsize, a slew of seminaries across the U.S. have come up with plans this year to sell some or all of their property, opting for more nimble education models as the religious landscape continues to change.
On May 16, Gordon-Conwell Theological Seminary, a revered institution in the evangelical Christian world, announced plans to spin off from its 102-acre main campus in Hamilton, Massachusetts. A few weeks earlier, McCormick Theological Seminary and the Lutheran School of Theology had jointly announced plans to sell their properties in Chicago's Hyde Park to the University of Chicago across the street.
In April, Lincoln Christian University in Lincoln, Illinois, also said it was considering a proposal to sell its chapel, sports facilities and dormitories to a local church, and the Claremont School of Theology, east of Los Angeles, was struggling to sell his property. for about six years.
None of these institutions ceases to exist, each has clearly indicated this. "The seminary is not a building, and the work we do is not confined to these walls," said David Crawford, president of McCormick Theological Seminary, of the decision to sell the seminary.
These seminaries join at least eight others that have downsized in the past 12 years, including Andover Newton Theological School, a historic seminary that sold its property outside of Boston to affiliate with Yale Divinity School in 2017, and Fuller Theological Seminary in Pasadena, California, which closed three of its eight satellite campuses in 2018.
Donate $30 or more to The Roys Report this month, and you'll receive a copy of "The Way of the Dragon or the Way of the Lamb" by Jamin Goggin and Kyle Strobel. To donate, click here.
"Those facing the greatest pressures are stand-alone institutions that don't have large endowments and don't have a surrounding university or institution," said G. Jeffrey MacDonald, author of the 2020 book "Part Time Is Plenty". "They are the most vulnerable, because they still have expensive campuses to maintain and the costs are only increasing. And they have faculty, staff and administration to pay, so they need a critical mass of students.
Many theological schools have responded by expanding their programs beyond aspiring clergy to attract working professionals, offering ecumenical and interfaith education, and embracing online learning. Seminary leaders hope these innovations will extend the longevity of their schools.
In some cases, it seems to work. The Association of Theological Schools reported that in 2020, more member schools increased than decreased for the first time since 2006, with 54% enrollment increases. The uptick is likely due to distance learning options – in June 2020 the association removed residency requirements for all but the Ph.D. students.
Despite the challenges, the selling seminars frame their moves as a pivot rather than a downgrade. And not everyone does it for financial reasons.
McCormick Theological Seminary said enrollment has been relatively stable for the past five to seven years (ATS data shows their full-time equivalent enrollment has hovered around 90 students) and they have a healthy staffing. President Crawford said the school had nonetheless considered selling since 2009 as management provided an update on its mission statement.
"Twelve years ago, coming out of the Great Recession, all of us in theological education and in higher education generally had to stop and rethink – what are we doing? Where do we want to put our resources? How do we engage in mission in a way that places us in the communities we want to be part of? Crawford said.
Crawford says McCormick plans to use the proceeds from the sale to lease Chicago churches or organizations to invest financially in the community. As of 2017, 66 of McCormick's graduates aren't even free to come to campus because they completed the school's theological certificate program at the Cook County Jail.
For Gordon-Conwell, finances were a key factor in the decision to sell. According to the ATS, full-time equivalent enrollment has grown from 1,021 students in 2011 to 633 in 2021. The growth it has seen, President Scott Sunquist said, has come from online classes. Sunquist said the Hamilton campus simply no longer serves school life.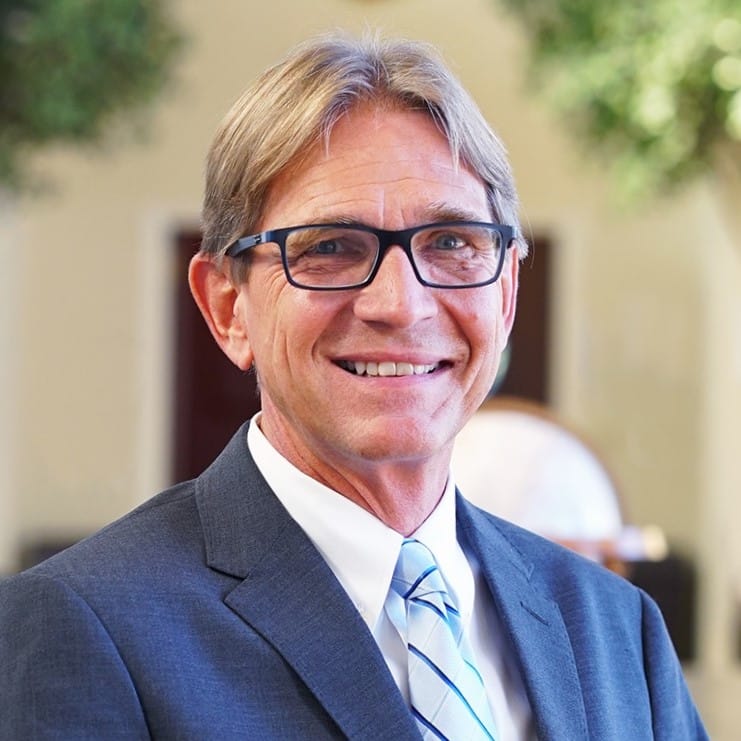 "Ownership has become a problem rather than a promise," he said, pointing to the aging buildings on campus.
Sunquist said Gordon-Conwell could sell the entire property – which Christian Today said had a tax value assessed at around $54 million – or keep some apartments for rent. Either way, the sale, which Sunquist says will take place within the next two to three years, will significantly increase the endowment and generate more scholarship revenue.
Gordon-Conwell hopes to lease property in Boston where he already has a campus dedicated to urban ministry. Sunquist added that the school plans to partner with local Korean, Chinese, Black and Creole churches to hold listening sessions and offer training and certificates to church members.
"The city is going to make us more mindful of the context and the overall mission of the church," Sunquist said.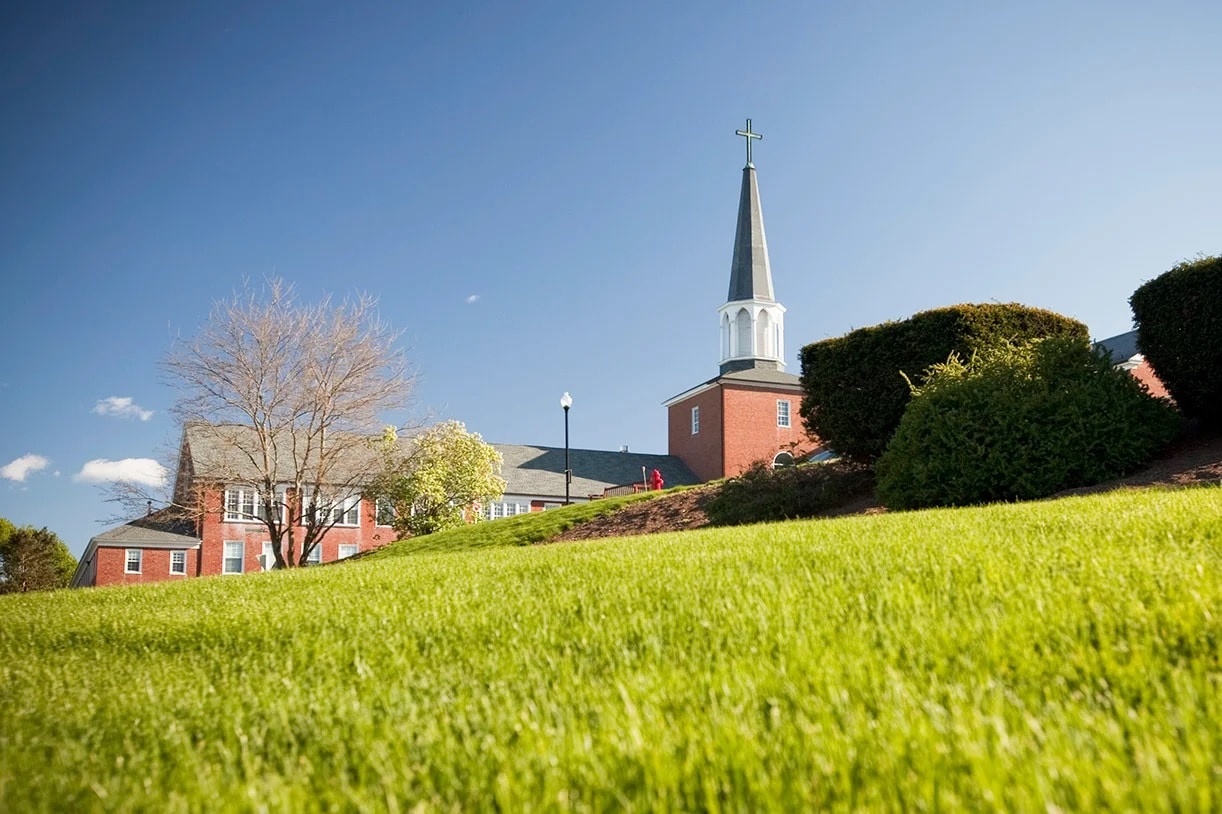 Like Gordon-Conwell, the Claremont School of Theology, a United Methodist seminary, has invested heavily in online learning. With about 70% of its students attending remotely, President Jeffrey Kuan said, the school plans to sell its current 16.4-acre campus and move to a site with just three classrooms.
The school has been trying to sell its campus for years but was blocked by a 1957 agreement that could force the seminary to sell to Claremont Colleges for less than market value. In January, a higher court in Los Angeles County ruled they should. Kuan said they appealed the decision, but even if the school is forced to sell at a low price, distance learning has secured a bright future for the school – and he thinks other seminars should also move towards an online presence.
"We saw a significant reduction in costs as we started moving towards this kind of future," Kuan said. "That's what a lot of theological institutions have to do. The cost of running higher education has gotten out of hand.
Remote options also make the cost of attendance more manageable for students, many of whom are now paying rent in expensive urban areas. It also opens enrollment to international and second-career students who cannot relocate.
Still, not everyone is excited about the change. "[T]o giving up residential learning altogether is giving up the good of specialness and hospitality, of difference and community," Kirsten Sanders, adjunct professor at Gordon-Conwell, wrote in a recent article in Christianity Today. "These possessions are expensive, yes, but they are far too precious to lose."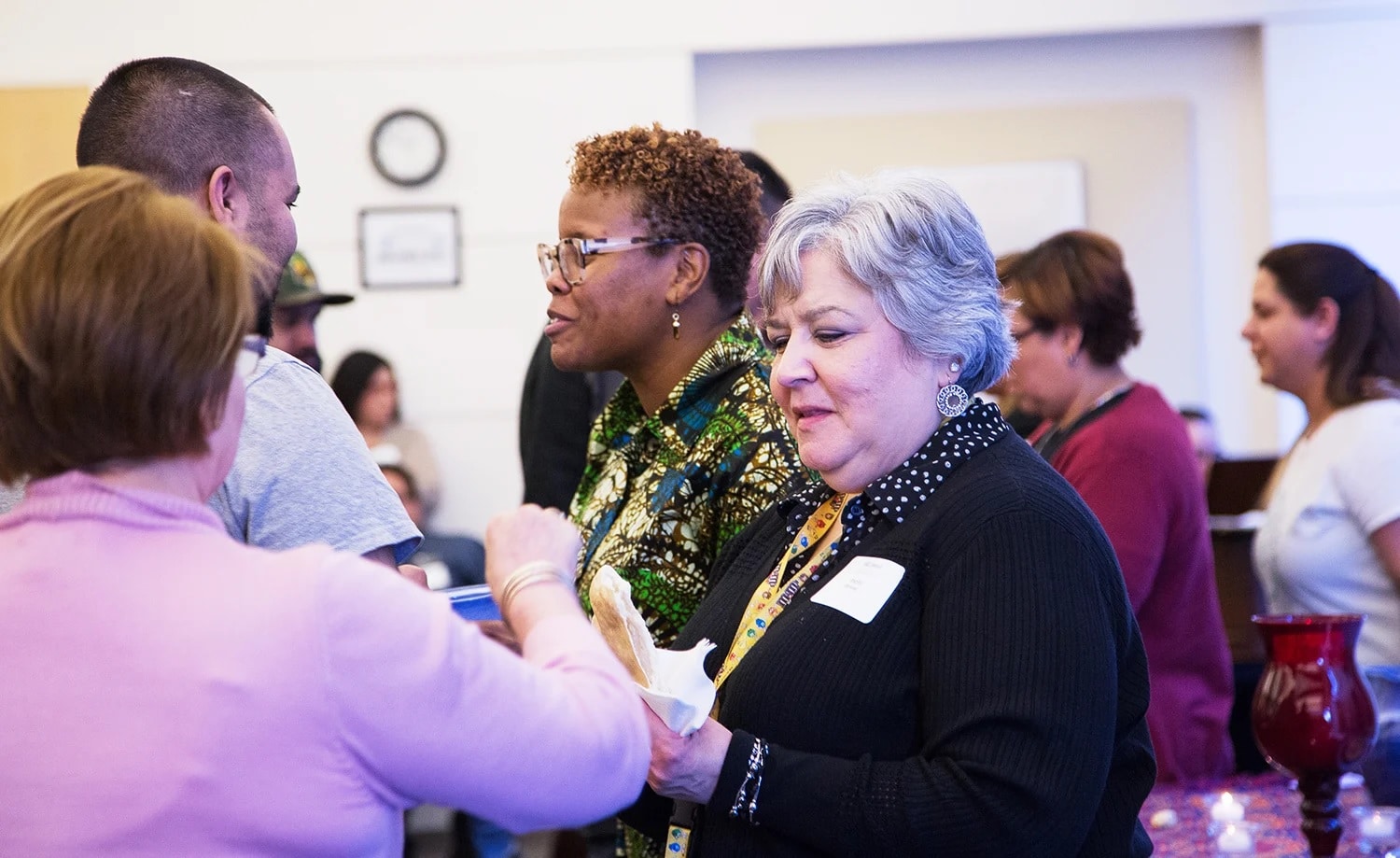 But for Sarah Drummond, dean of Andover Newton at Yale, the downsizing gives hope to struggling institutions. A few years ago, Andover Newton had to sell its 23-building, 17-acre campus due to declining enrollment and maintenance costs, which also forced the seminary to cut most of its teaching positions. .
"Once we began to realize that we were balancing our budget on the backs of students, and that they were graduating and entering meaningful but low-paying professions with more debt than they could bear, we knew that something really drastic was going to need to happen," Drummond said.
Since joining Yale Divinity School, she has continued to prepare students for ministry in congregational traditions like the United Church of Christ and American Baptist churches, while also offering community-building programs to all. YDS students. This year, 21 students earned both Yale degrees and Andover Newton degrees. Thanks in part to proceeds from the sale of the Andover Newton property, starting next year, Yale Divinity will provide full scholarships to all students with financial need.
Crawford, president of McCormick, hopes that despite the perilous road ahead, seminaries will find opportunities to prioritize community investment over reliance on real estate.
"I think it's really important, especially for small and medium schools, to be bold in making decisions now while they are able to, rather than when they have to." , Crawford said. "Times will continue to demand that we be creative, imaginative and flexible in the work we do. And I think it's not just at McCormick, but probably at all schools.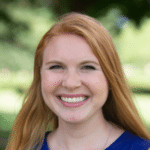 Kathryn Post is a writer living in Washington DC. She is a graduate of Calvin College and an editorial assistant for Sojourners magazine.