On Tuesday, viewers will see New Orleans native Aimée Spring Fortier play a pivotal role on the hit show "FBI."
The episode is a wild ride, a kind of "Romeo and Juliet" meets "Natural Born Killers". Of course, everything in Fortier's life has been a roller coaster ride. Debuting in theater and film, one of his first television gigs was in 2019, on "Law and Order: Special Victims Unit."
As the actress tells, this role practically did not happen overnight.
"I must have auditioned 25 times," said the slim, blue-eyed actress. "I was told they liked my job and that I would hear from them, in the form of a recall. I had no idea that recall would come three years later. 'FBI' was pretty much the same thing.
"I auditioned for 15 to 20 roles before I got the call last month that I got the part."
Dick Wolf is the creator and executive producer of the "Law & Order," "Chicago," and "FBI" franchises, which includes nine shows.
"Once you're in the Dick Wolf universe, you're on their radar," Fortier said, "but there are so many actors who want to be photographed on these shows."
Back to New Orleans
Fortier knew at a young age that she wanted to act, performing in performance halls around New Orleans as a child and studying at NOCCA.
When it came time to go to college, she enrolled in the prestigious Weitzenhoffer School of Musical Theater at the University of Oklahoma.
But, as she was starting school, Hurricane Katrina had New Orleans in its sights, and Fortier was getting calls following people concerned about her mother. Previously misdiagnosed with depression, Fortier's mother was found to have stage IV brain cancer, with six months to two years to live.
"I tried to go back and forth between New Orleans and school, but I couldn't concentrate," Fortier said.
"So I came back to New Orleans to be with my mother in her final days."
'Yellow handkerchief'
Fortier discovered that the film industry had begun to flourish in the city. It was the start of Hollywood South and Fortier starred in three films, one of which went to the Sundance Film Festival.
The film, "The Yellow Handkerchief", released in 2008, starred William Hurt, Eddie Redmayne and Kristen Stewart. Playing with two Academy Award winners and a British Academy of Film and Television Arts award winner made people think she might belong in Hollywood.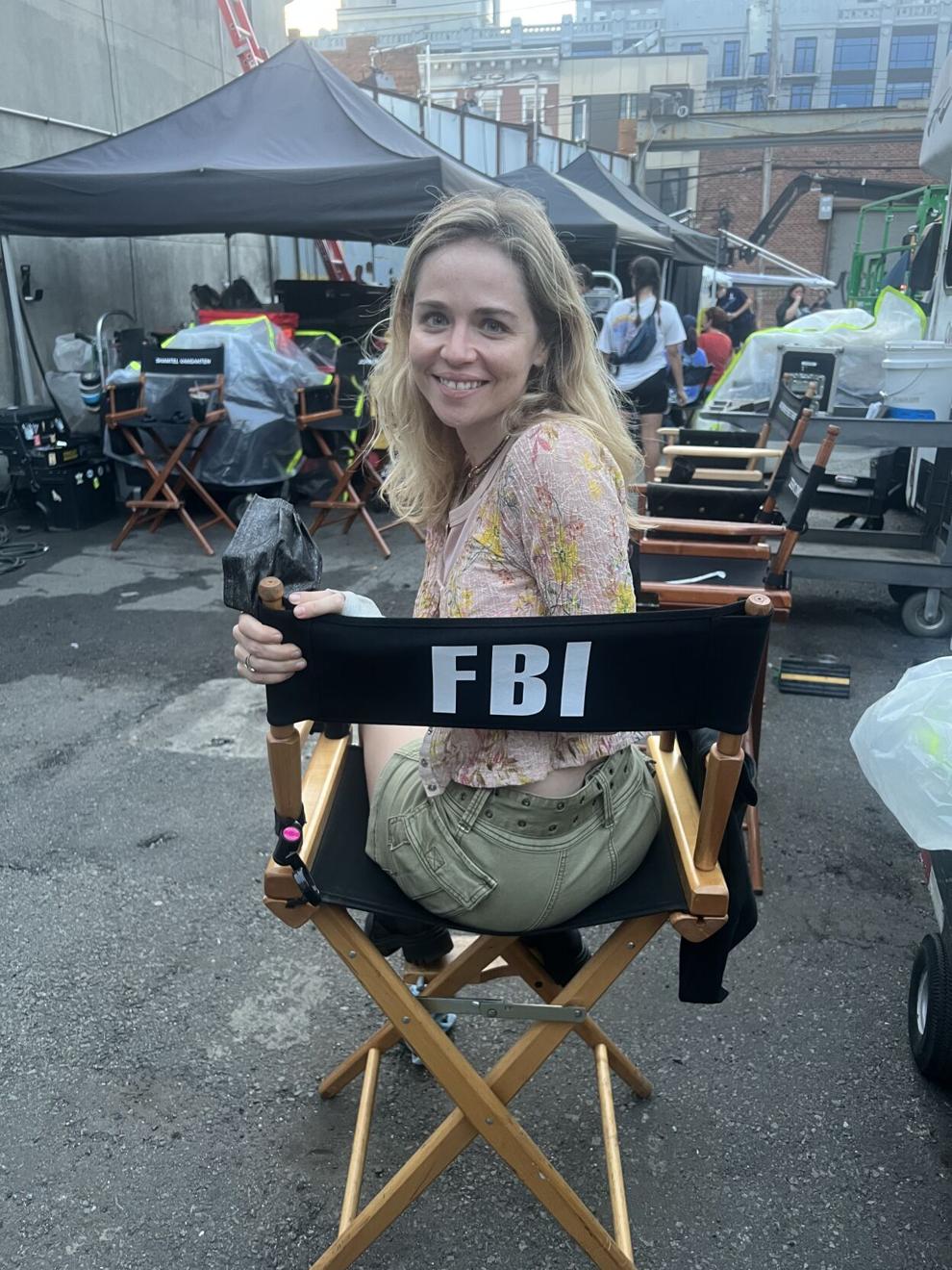 When her mother died, she moved to Los Angeles and auditioned for UCLA's musical theater program, where she was accepted. But a trip to Sundance, where her film was screened in Utah, changed that trajectory, when she sat next to Naomi Watts' agent on the plane.
Fortier was in touch with a manager in Los Angeles, and the roles started rolling. But she knew she wanted to do musical theater and finish school, so New York beckoned her.
New School Actor
She enrolled at The New School (where Bradley Cooper and Marlon Brando attended), studying acting and directing. She moved there permanently after graduation to take part in the off-Broadway theater scene, where she met her husband, a comedy writer and restaurant owner.
Last June, she returned to New Orleans to get married, in what can only be described as a lavish affair, orchestrated by her mother-in-law, a wedding planner.
With the ceremony at the Musée de la Pharmacie among old apothecary jars and a magnificent courtyard, a second-line parade that followed and a reception at Arnaud's, it was all party time.
And after?
Tuesday night's "FBI" episode, in which she plays a 17-year-old, will be a departure from Fortier's previous roles, with plenty of choreographed gunfight action sequences.
Fortier noted that she's always shown the empty gun before someone aims at her on set…perhaps a reaction to the recent tragedy on the set of "Rust" with Alec Baldwin.
So what's next for the woman transitioning seamlessly from film, TV and theater?
"I just auditioned for the lead role in 'The Glass Menagerie,' which will be performed at an Equity theater in Mississippi," Fortier said. "I hope to get the part because it's Tennessee Williams' home, and a stone's throw from New Orleans where he lived, and the place that will always be my home."
Email Leslie Cardé at [email protected]